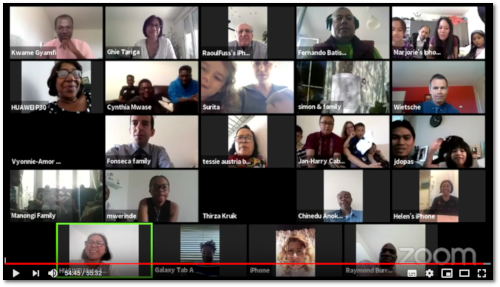 In this special period in which meetings at church are not possible, the AFG continues to meet on the internet.
You are welcome to participate in all meetings.
We use the ZOOM system.
Wednesday
Mid-week prayer meeting - from 7:00 pm
Saturday
Bible Study - from 9:00 am
Worship Service - from 10:00 am
ZOOM
Web: www.zoom.us
Meeting ID: 613 709 5851
Password: 978541
JOIN US !